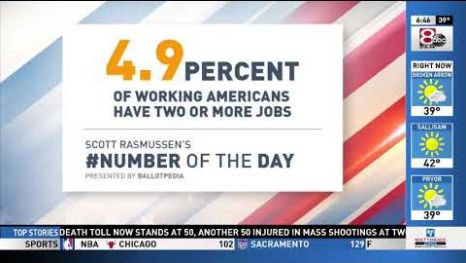 03/18/2019
Number of the Day: 4.9%
KTUL (Tulsa, OK) – In the mid-1990s, 6.3% of American workers had two or more jobs. Today, that number has lessened to 4.9%.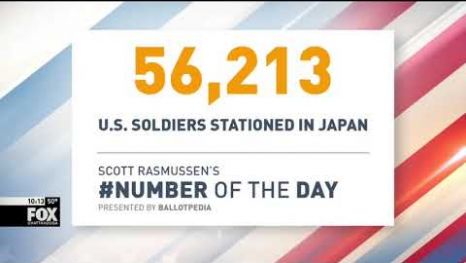 03/15/2019
Number of the Day: 5,6213
WDSI (Chattanooga, TN) – The United States has 56,213 military personnel permanently stationed in Japan.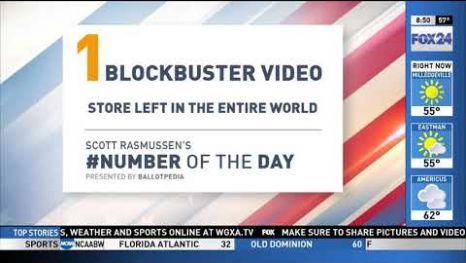 03/14/2019
Number of the Day: 1
WGXA (Macon, GA) – The last existing Blockbuster store is located in Bend, Oregon. The next-to-last store closes later this month in Perth, Australia.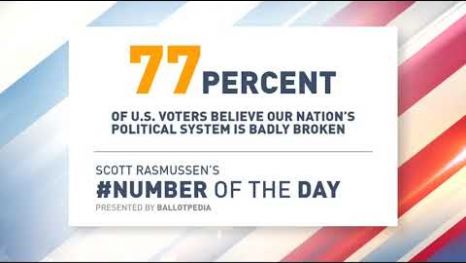 03/13/2019
Number of the Day: 77%
KGBT (Harlingen, TX) – Seventy-seven percent (77%) of voters believe that America's political system is badly broken.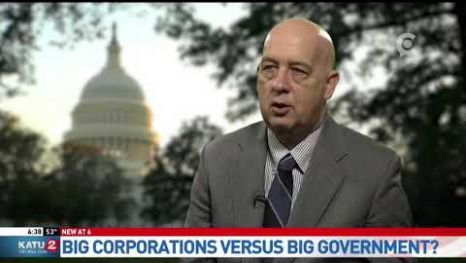 03/12/2019
What's the Greatest Threat to America?
(CIRCA) – Do Americans view the power of large corporations or the power of federal government as the greater threat to the country?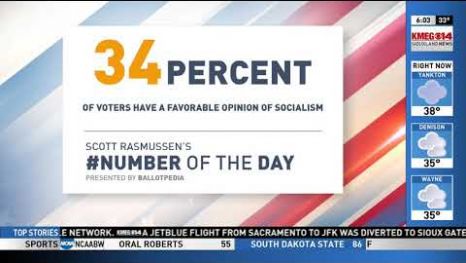 03/12/2019
Number of the Day: 34%
KMEG (Sioux City, IA) – Thirty-four percent (34%) of voters have a favorable opinion of socialism while 58% have an unfavorable view.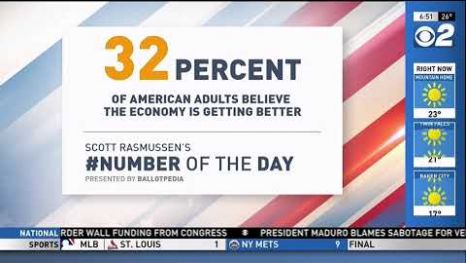 03/11/2019
Number of the Day: 32%
KBOI (Boise, ID) – Thirty-two percent (32%) of American adults believe the U.S. economy is getting better while 26% say it is getting worse.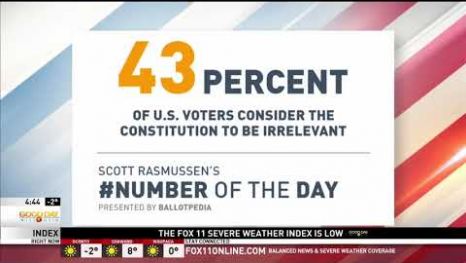 03/08/2019
Number of the Day: 43%
WLUK (Green Bay, WI) – 43% of voters somewhat agreed "the Constitution made sense in the 18th century but is irrelevant in the 21st century."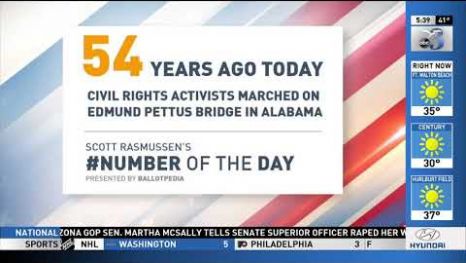 03/07/2019
Number of the Day: 54
WEAR (Mobile, AL) – 54 years ago today, state/local police officers attacked 600 civil rights marchers with clubs & tear gas in Selma, Alabama.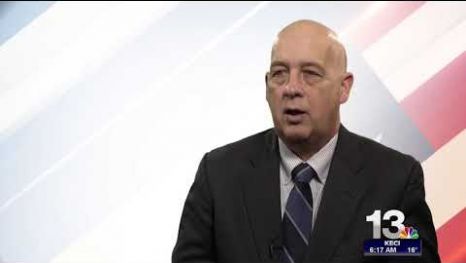 03/06/2019
The Road to 2020 Election
KECI (Missoula, MT) – Many believe the outcome of the 2020 election depends less on Trump & more on who ends up being the Democratic nominee.
‹ Previous
1
…
7
8
9
10
11
…
19
Next ›