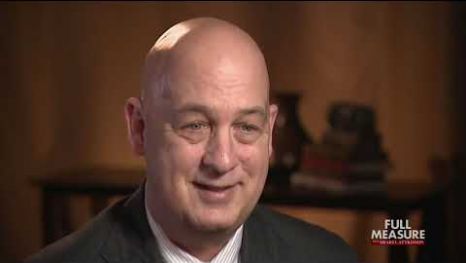 04/29/2019
Full Measure with Sharyl Attkisson
WNWO (Toledo, OH) – A Full Measure poll by Scott found 42% of Americans believe national political news coverage is inaccurate & unreliable.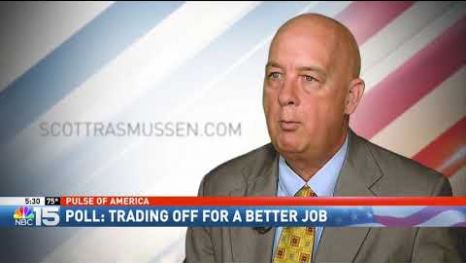 04/28/2019
Job Acceptance Goes Beyond a Paycheck
WPMI (Mobile, AL) –
85% of voters would take a 
pay cut to do something they 
enjoy or believe in; 
10% said they wouldn't 
take less pay.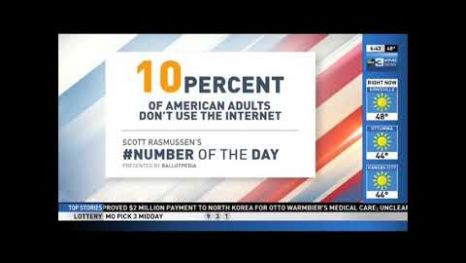 04/27/2019
Number of the Day: 10%
KTVO (Ottumwa, IA) – 10% of American adults do not use the internet or go online, a dramatic decline from 48% in the year 2000 and 24% in 2010.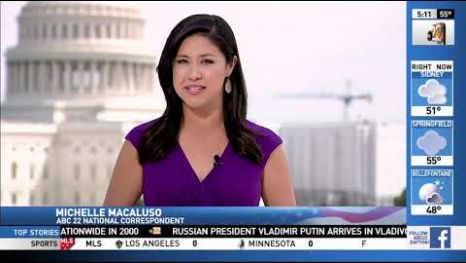 04/26/2019
Should Trump Be Impeached?
WKEF (Dayton, OH) – Following the release of the redacted Mueller Report, 42% believe the president should be impeached and removed from office.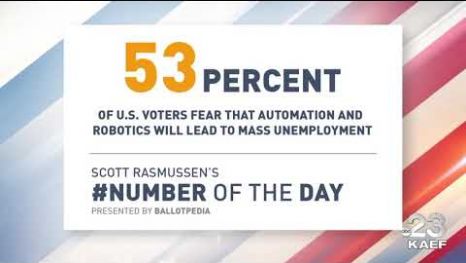 04/26/2019
Number of the Day: 53%
KAEF (Eureka, CA) – 53% of voters nationwide fear that automation and robots will eliminate needed jobs and create mass unemployment.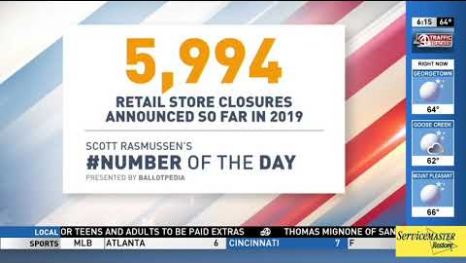 04/25/2019
Number of the Day: 5,994
WCIV (Charleston, SC) – So far in 2019, U.S. retailers have announced 5,994 store closures; that's more than the total for all of last year (5,864).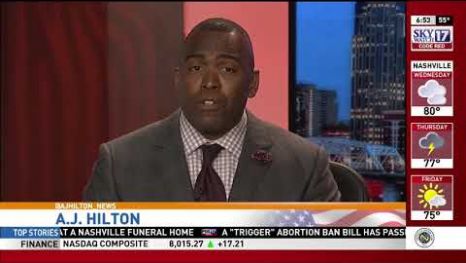 04/24/2019
Number of the Day: $5.6 Million
WZTV (Nashville, TN) – The U.S Air Force invests $5.6 million to train an F-16 fighter pilot and $10.9 million to train an F-22 fighter pilot.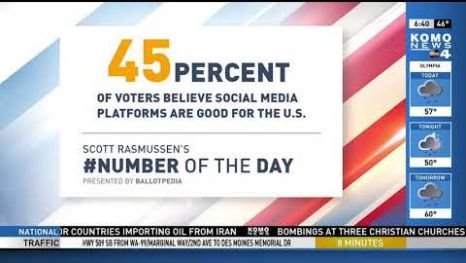 04/23/2019
Number of the Day: 45%
KOMO (Seattle, WA) – A ScottRasmussen.com national survey found that 45% of voters say social media platforms have been a good thing for the U.S.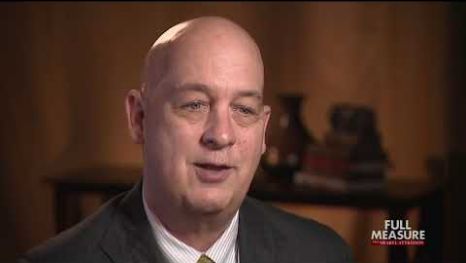 04/22/2019
Next Week: Closer Look at Media Madness
KMTR (Eugene, OR) – Next week on Full Measure, Scott Rasmussen analyzes the current media madness and public trust in the news industry.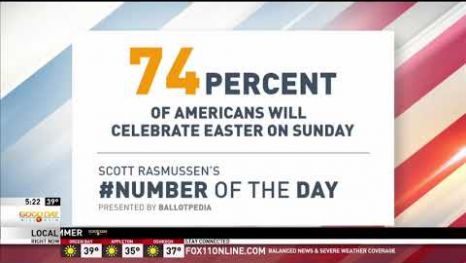 04/20/2019
Number of the Day: 74%
WLUK (Green Bay, WI) – 74% of American adults will celebrate Easter this Sunday, with 47% doing so primarily as a religious holiday.
‹ Previous
1
…
6
7
8
9
10
…
23
Next ›