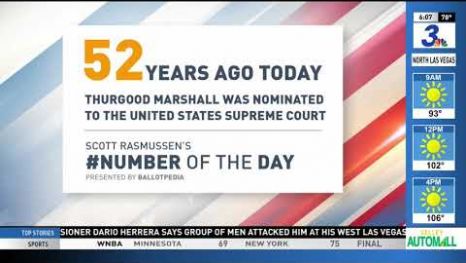 06/13/2019
Number of the Day: 52
KSNV (Las Vegas, NV) – Fifty-two (52) years ago today, Thurgood Marshall became the first African American nominated to the U.S. Supreme Court.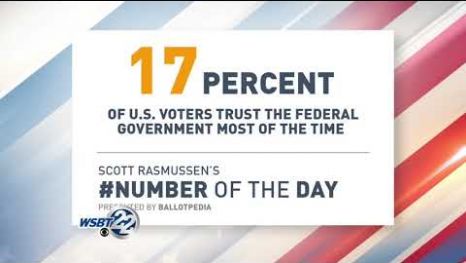 06/12/2019
Number of the Day: 17%
WSBT (South Bend, IN) – 17% of voters nationwide say they trust the federal government to do the right thing most or all of the time.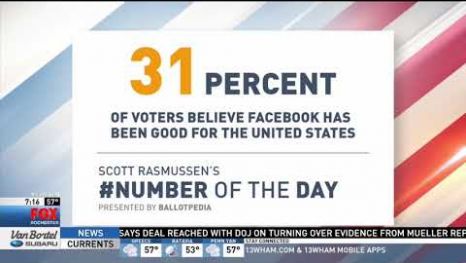 06/11/2019
Number of the Day: 31%
WUHF (Rochester, NY) – 31% of voters believe Facebook has generally been good for the United States while 34% think it's been bad.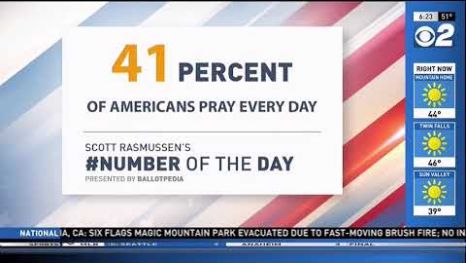 06/10/2019
Number of the Day: 41%
KBOI (Boise, ID) – 41% of American adults pray daily. A ScottRasmussen.com survey found that another 22% pray at least once a week.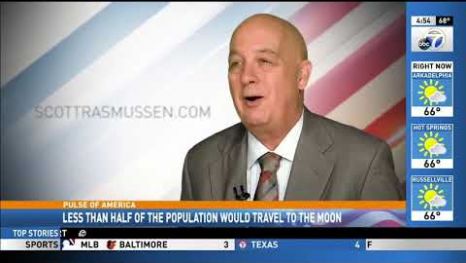 06/07/2019
Voters: Space Colonization is Coming
KATV (Little Rock, AK) – 50 percent of voters think private companies will establish a colony on Mars or the moon within the next 25 or so years.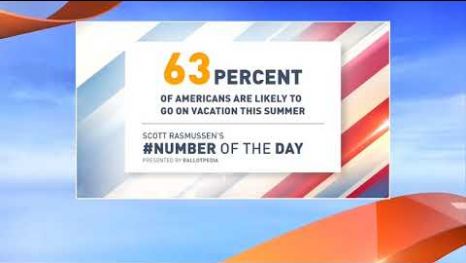 06/07/2019
Number of the Day: 63%
KFDM (Beaumont, TX) – Sixty-three percent (63%) of Americans are likely to take either a vacation or a long weekend trip this summer.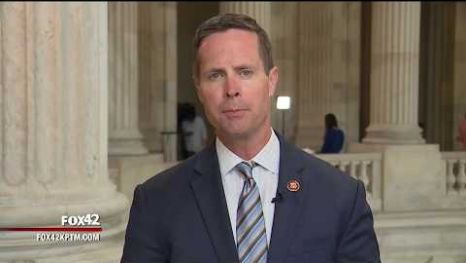 06/06/2019
Trump, Tariffs, & Trade War?
KPTM (Omaha, NE) – Only 39 percent of voters say President Trump's tactic of hitting Mexico with tariffs is even somewhat likely to work.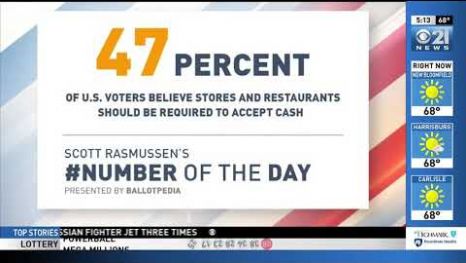 06/06/2019
Number of the Day: 47%
WHP (Harrisburg, PA) – 47% of voters nationwide believe that stores and restaurants should be required to accept cash payments.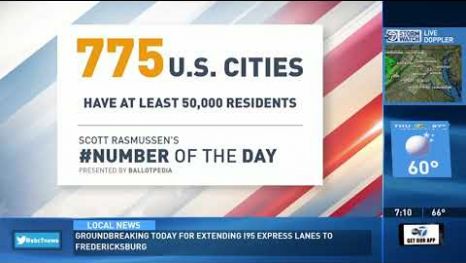 06/05/2019
Number of the Day: 775
WJLA (Washington, D.C.) – A total of 775 cities in the United States had at least 50,000 residents in 2018, according to Census Bureau estimates.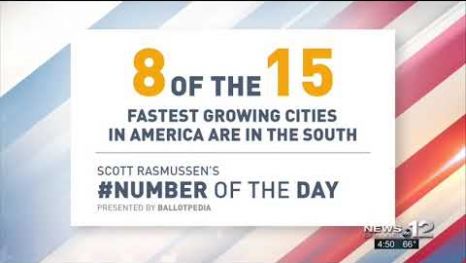 06/04/2019
Number of the Day: 8
WCTI (Greenville, NC) – According to 2018 Census Bureau estimates, 8 of the 15 fastest-growing cities were in the South.
‹ Previous
1
…
6
7
8
9
10
…
26
Next ›