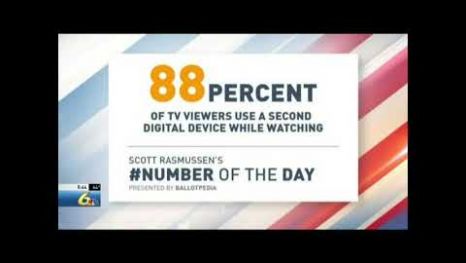 06/25/2019
Number of the Day: 88%
WJAC (Johnstown-Altoona, PA) – Eighty-eight percent (88%) of television viewers use a second digital device while watching TV.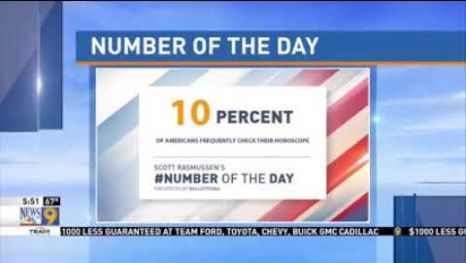 06/24/2019
Number of the Day: 10%
WTOV (Wheeling, WV) – Ten percent (10%) of American adults check their horoscope frequently while 27% do so occasionally.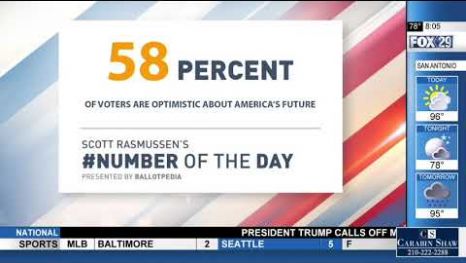 06/21/2019
Number of the Day: 58%
KABB (San Antonio, TX) – 58% of voters believe that America's best days are in the future while 42% believe they have already come and gone.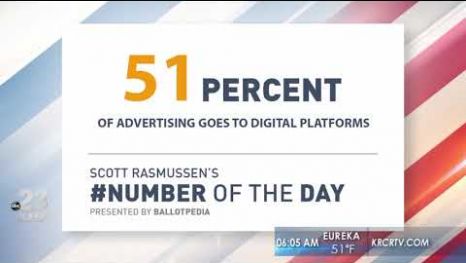 06/20/2019
Number of the Day: 51%
KAEF (Eureka, CA) – 51% of all advertising dollars are now spent on digital platforms. That represents a huge increase from 20% in 2010.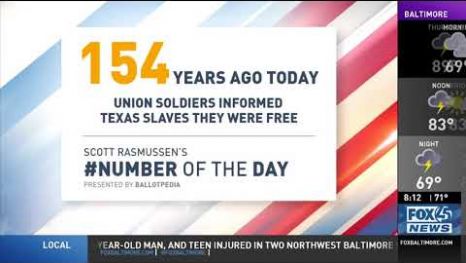 06/19/2019
Number of the Day: 154
WBFF (Baltimore, MD) – 154 years ago today, Union soldiers informed Texas slaves that the Civil War had ended and they were free.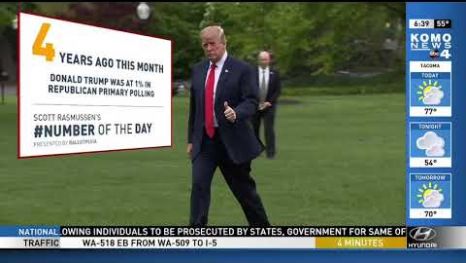 06/18/2019
Number of the Day: 4
KOMO (Seattle, WA) – 4 years ago today, Donald Trump was at 1% in Republican primary polling, with 66%  saying they could not support him.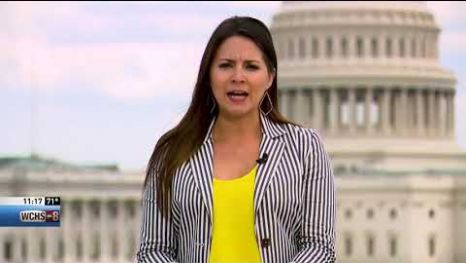 06/17/2019
Poll: Virtual Tie on Impeachment
WCHS (Charleston, WV) – Support for impeachment rises but numbers are still tight; 44% favor impeachment and 43% are opposed.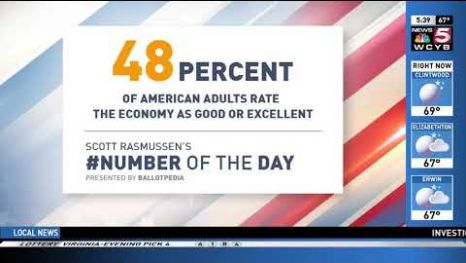 06/17/2019
Number of the Day: 48%
WCYB (Tri-Cities, TN) – 48% of American adults now rate the economy as good or excellent. Thirty-six percent (36%) rate it as just fair.

06/16/2019
Are Tech Giants Good for the Country?
WLUK (Green Bay, WI) – A Scott Rasmussen poll found that 67-percent of voters think that Amazon has been good for the country.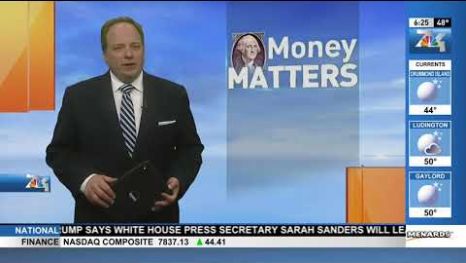 06/14/2019
Number of the Day: 134
WPBN (Traverse City, MI) – 134 years ago today, students in Fredonia, Wisconsin celebrated what eventually became known as Flag Day.
‹ Previous
1
…
5
6
7
8
9
…
26
Next ›