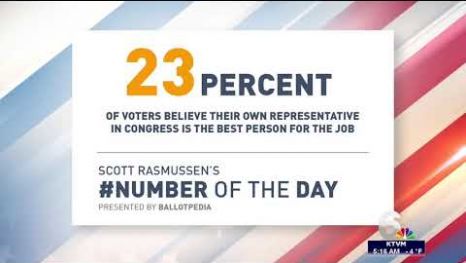 02/06/2019
Number of the Day: 23%
KTVM (Butte, MT) – Just 23% of voters actually think their own representative in Congress is the best person for the job.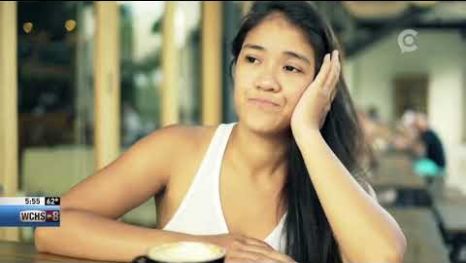 02/05/2019
Is Technology Making Us More Lonely?
WCHS (Charleston, WV) – Technology is supposed to connect us to one another, but is it actually making us more lonely?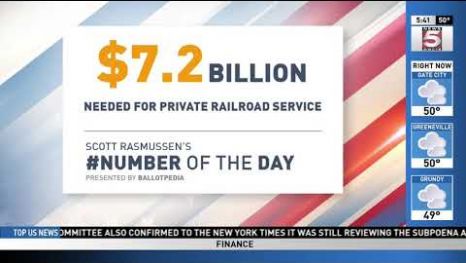 02/05/2019
Number of the Day: $7.2 Billion
WCYB (Tri-Cities, TN) – It will cost $7.2 billion to build a private railroad service that will connect Las Vegas to southern California and Orlando to Tampa.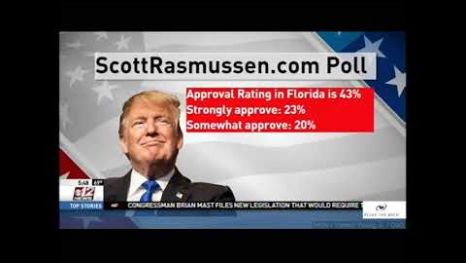 02/05/2019
Florida's Presidential Approval Ratings
WPEC (West Palm Beach, FL) – President Trump's overall approval rating in Florida shows massive 19 point gender gap in the results.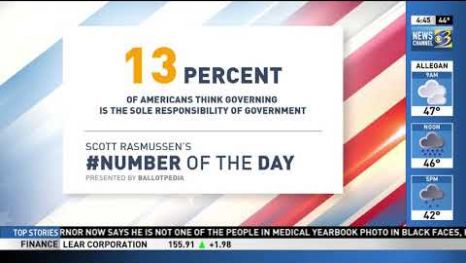 02/04/2019
Number of the Day: 13%
WWMT (Grand Rapids, MI) – Thirteen percent (13%) of voters believe that governing is the responsibility of government alone.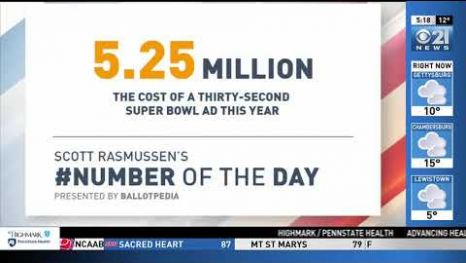 02/01/2019
Number of the Day: $5.25 million
WHP-HAR (Harrisburg, PA) – A 30-second spot during Super Bowl LIII will cost advertisers $5.25 million, or $175,000 a second.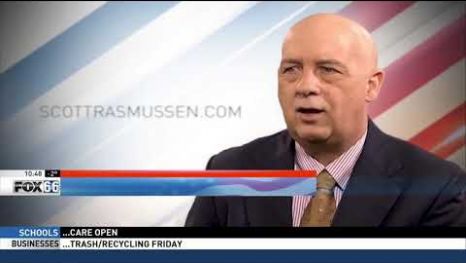 01/31/2019
Do Americans Still Like the Super Bowl?
WSMH (Flint, MI) – With controversies like concussions and kneeling during the national anthem, will the NFL stay relevant with Americans?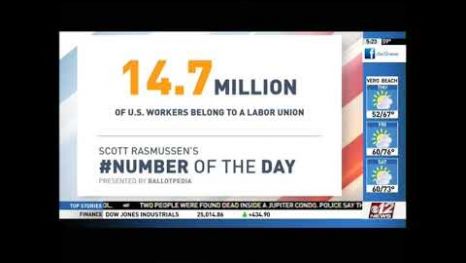 01/31/2019
Number of the Day: 14.7 Million
WPEC (West Palm Beach, FL) – A total of 14.7 million workers belong to a labor union in the United States. That represents 10.5% of all workers.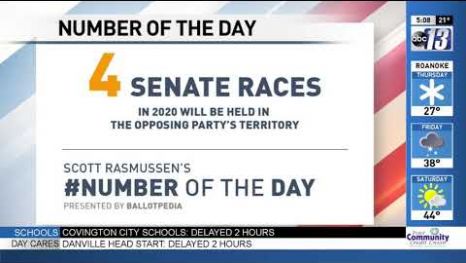 01/30/2019
Number of the Day: 4
WSET (Roanoke, VA) – 4 senators will be seeking re-election in states carried by the opposing party in the last presidential election.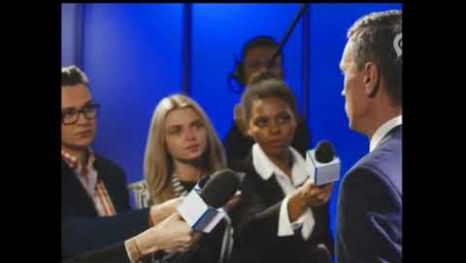 01/29/2019
Americans Keep Officials Accountable
(CIRCA) – Would you rather live in
 a state
 where everyone can 
vote but you can never leave or a 
state without voting but the 
option to move freely?
‹ Previous
1
…
11
12
13
14
15
…
19
Next ›