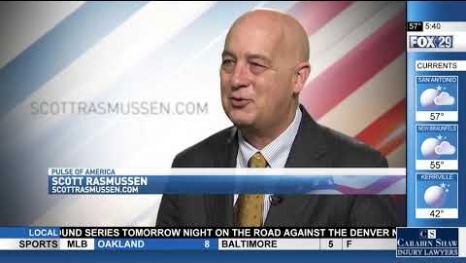 04/12/2019
Voters Say Eliminate Electoral College
KABB (San Antonio, TX) – According to a ScottRasmussen.com survey, 55% of voters want the president picked by the popular vote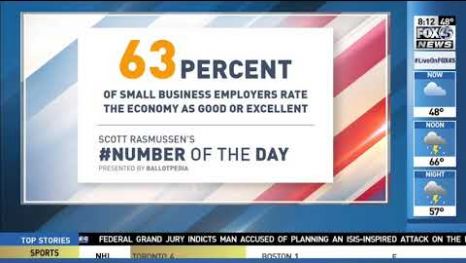 04/12/2019
Number of the Day: 63%
KBFF (Baltimore, MD) – A ScottRasmussen.com survey found that 63% of small business owners rate the economy as good or excellent.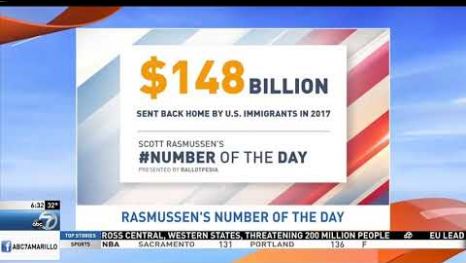 04/11/2019
Number of the Day: $148 Billion
KVII (Amarillo, TX) – Immigrants in the United States sent $148 billion to individuals in their home country during 2017.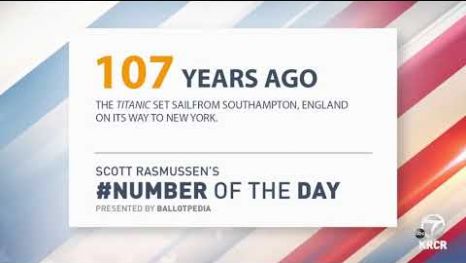 04/10/2019
Number of the Day: 107
KRCR (Chico/Redding, CA) – The Titanic departed from Southampton, England, on its ill-fated voyage to New York 107 years ago today, April 10, 1912.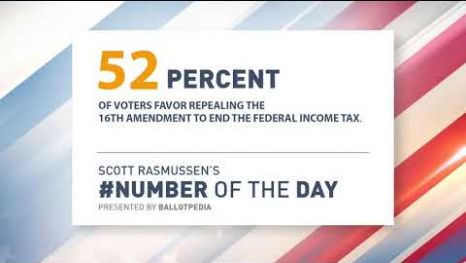 04/09/2019
Number of the Day: 52%
KTVM (Butte, MT) – Today, 52% of voters favor repealing the 16th Amendment to end the federal income tax.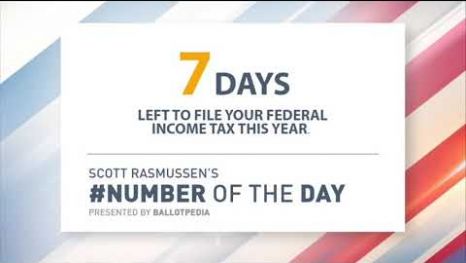 04/08/2019
Number of the Day: 7
WCTI  (Greenville, NC) – April 15th is next Monday which means there are just 7 days left to finish your federal income tax filings this year.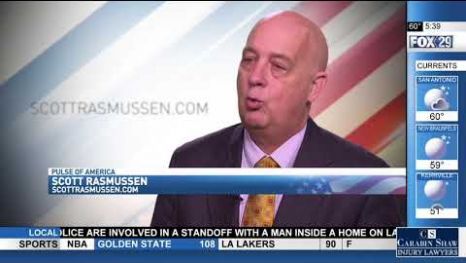 04/05/2019
Practical Work Skills Take Priority
KABB (San Antonio, TX) – A slight majority of Americans believe students would benefit from working a full-time job before attending college.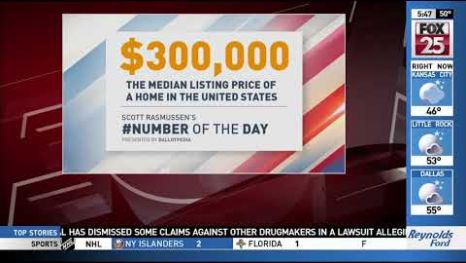 04/05/2019
Number of the Day: $300,000
KOKH (Oklahoma City, OK) – For the first time ever, the median asking price for a new home in the United States reached the $300,000 mark.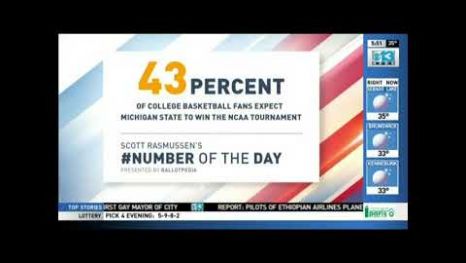 04/04/2019
Number of the Day: 43%
WGME (Portland, ME) – A recent Scott Rasmussen poll found that 43% of basketball fans believe the Michigan State Spartans will win the NCAA title.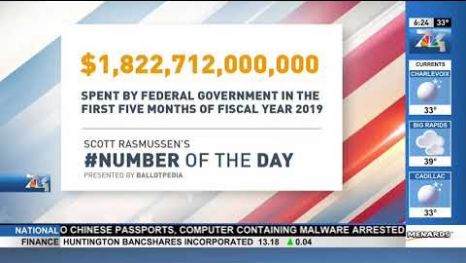 04/03/2019
Number of the Day: $1.8 Trillion
WPBN (Traverse City, MI) – During the first five fiscal months of 2019, the federal government spent $1.8 trillion — the highest total in a decade.
‹ Previous
1
…
10
11
12
13
14
…
25
Next ›