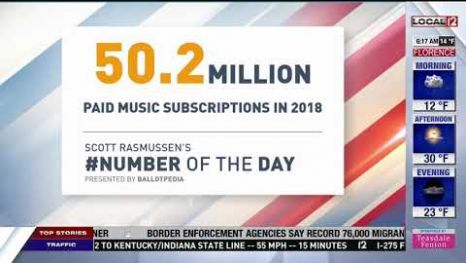 03/06/2019
Number of the Day: 50.2 Million
WKRC (Cincinnati, OH) – The American music industry earned $5.4 billion in revenue from 50.2 million paid music subscriptions in 2018.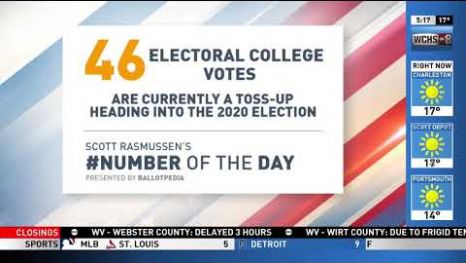 03/05/2019
Number of the Day: 46
WCHS (Charleston, WV) – Forty-six Electoral College votes are currently rated as toss-ups for the 2020 election.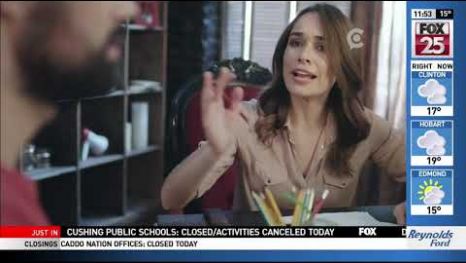 03/04/2019
Companies Cutting Corners for Profit?
(CIRCA) – For any business, the ultimate goal is to maximize profits. However, that can put companies at odds with the needs of consumers.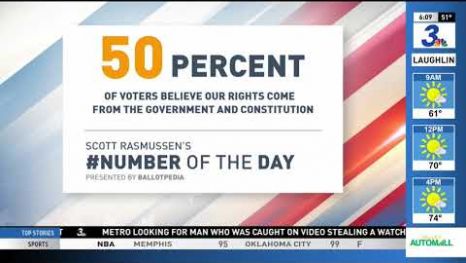 03/04/2019
Number of the Day: 50%
KSNV (Las Vegas, NV) – 50% of voters today believe the rights we enjoy as Americans were given to us by the government and the Constitution.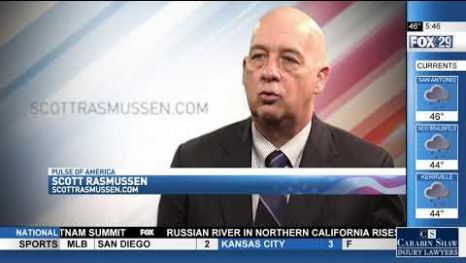 03/01/2019
Green New Deal Unknown By Most
KABB (San Antonio, TX) – Just 23% of voters are voters are following news of the Green New Deal somewhat closely while 39% have never heard of it.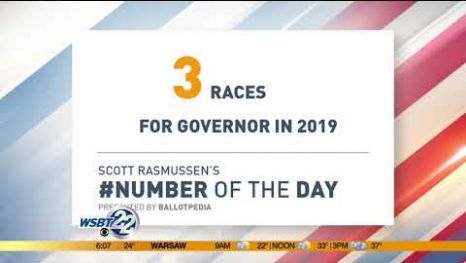 03/01/2019
Number of the Day: 3
WSBT (South Bend, IN) – Three states—Kentucky, Louisiana, and Mississippi—will be electing governors in 2019.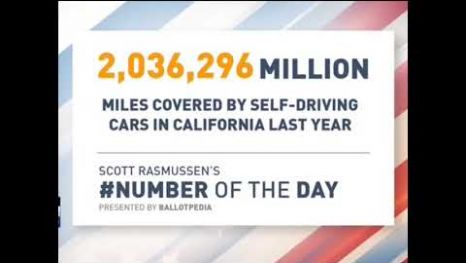 02/28/2019
Number of the Day: 2,036,296
WBMA (Birmingham, AL) – Twenty-eight companies actively tested 467 self-driving vehicles on public roads in California last year.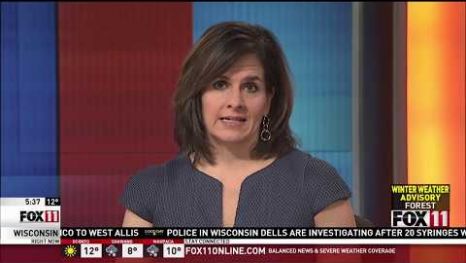 02/27/2019
Is Privacy Possible in the Digital Era?
(CIRCA) – Twenty-four percent (24%) of voters nationwide believe it's now possible to have genuine privacy in the digital area.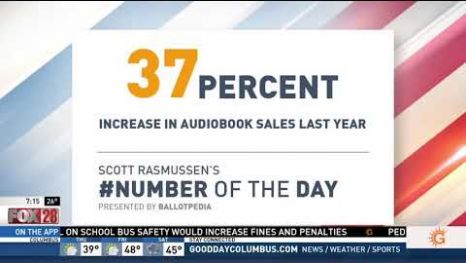 02/27/2019
Number of the Day: 37.1%
WTTE (Columbus, OH) – Americans spent a total of $469 million on downloaded audiobooks during 2018. That's a 37.1% increase over the year before.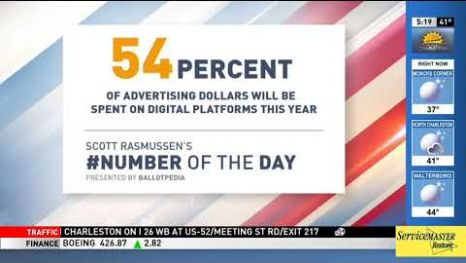 02/26/2019
Number of the Day: 54%
WCIV (Charleston, SC) – For the first time, digital advertising is expected to pass traditional ads & account for 54% of all advertising in 2019.
‹ Previous
1
…
8
9
10
11
12
…
19
Next ›