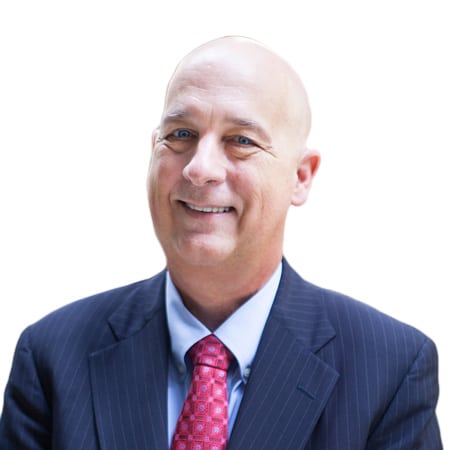 The mission of ScottRasmussen.com is to enhance the public dialogue through data-driven analysis that explores the underlying currents of public opinion.
ScottRasmussen.com currently interviews 1,000 Registered Voters per night, five nights a week. HarrisX collects responses for this poll using online survey research and sampling from a comprehensive, diverse panel(s) of respondents who are screened to determine voter registration status and achieve a mix of political party affiliation, geographically represented, and relevant demographics (see Methodology). 
The Presidential Job Approval rating and other basic measures of the political environment are explored daily and reported on a three-day rolling average basis. Topics measured daily include the Generic Congressional Ballot, Trust in Government, Right Track/Wrong Track, and more. Weekly compilations of this data are also provided to allow for more in-depth demographic analysis. In time, we will also offer monthly compilations.
Additionally, our polling is structured to measure dozens of topics on a weekly or monthly basis. Topics covered include Health Care, Immigration, Universal Basic Income, Individual Rights, Technology, Guns, Climate Change, Economic Inequality, the Regulatory State, and more.
Finally, each night's survey includes questions specifically tied to topics currently in the news. A list of our most recent survey releases can be found on the top left corner of our home page or listed in the right hand column on most other pages. Sign up HERE to receive a daily email update highlighting our latest results. You can also follow our work on Facebook or Twitter.
For all surveys, ScottRasmussen.com publicly provides top-line results including the precise question wording used. Additionally, we provide detailed information on the demographic composition of the sample and significant cross-tabulation of results.
While ScottRasmussen.com polls measure public opinion about many political topics, the focus of our research and analysis is on underlying public attitudes rather than the partisan political obsessions of official Washington. This is especially important at a time when many words used in the political dialogue have different meanings and implications among the general public.
Our overall approach is based upon the reality that governing society is not the responsibility of government alone. Every organization and relationship has a role to play as our individual actions drive the pace and direction of change. In a world where the culture leads and politics lag behind, we believe it is more important to understand the nuances and objectives of public attitudes rather than temporary political preferences.
Our data analysis is based upon great respect for the common-sense wisdom of the American people. If, for example, most people don't know who represents them in Congress, we conclude that such knowledge is of little value to them. If the answers to two questions seem inconsistent from a political perspective, we assume that the political perspective is missing something important. Often, that will lead us to ask further questions to improve our understanding of the public mood.
By focusing on underlying attitudes and respecting the opinions of the general public, we find that there is far more common ground in American society than in American politics. Our mission to enhance the public dialogue is based largely upon a fear that the divisive political atmosphere will continue to harm American society. We believe that focusing on common ground in a respectful manner can, over time, help to create a less toxic political system, one that is more worthy of the society it serves.
Our Survey Research Team
ScottRasmussen.com has an experienced team of research professionals who suggest topics, draft questionnaires, and guide all aspects of the survey process. We are constantly and consciously seeking to supplement rather than simply repeat data collected by other public polling firms. We believe that intentionally exploring contrarian themes enhances the public debate by highlighting other perspectives and providing a richer understanding of the topics at hand.
As publisher, Scott Rasmussen (see bio) is ultimately responsible for the topics covered and the questions asked. The team includes:
Dritan Nesho –
Dritan is a research executive with experience across corporate strategy; product development; the technology, media, and telecom industries; and public policy. He is a fellow at Harvard's Institute for Quantitative Social Sciences, a lecturer at Harvard University since 2014, and a codirector of the Harvard CAPS / Harris Poll. Dritan was formerly a Director of Corporate Strategy and Director of Product Management at Microsoft Corporation, and previously served as an executive at the WPP Group. He has conducted research for corporate and political leaders including Bill Gates, Steve Ballmer, and Rupert Murdock, the Presidents of Ukraine and Mexico, Prime Ministers of Italy, India, and Georgia, and the UK Leader of the Opposition. Dritan has experience with research in 15+ countries for a diverse group of clients including American Express, Intel, Microsoft, and News Corporation.
Cory Brown –
Cory is a Pollie Award winning pollster and campaigns consultant. He brings extensive experience in U.S. survey research, data management, messaging, digital advertising and integrated communications for organizations and businesses. He teaches courses on marketing and audience research as The George Washington University and West Virginia University. Cory is originally from Alabama and is a decorated former active service member of the United States Army.
Jason Sclar –
Jason is completing his Ph.D. at Harvard University with a focus in American Politics and voter behavior. Previously, Jason worked in political campaigns and digital targeting. He holds an MA in in Methods and Social Sciences from Columbia University, and a B.A. in Computer Science from Yale.